Douglas Ambrose
Bootblack Chair 1

Since moving to San Francisco in 2013, Douglas has been refining his skills at various leather events in the local and national leather communities. He is currently the resident Bootblack for Mr. S. Leather in San Francisco, and one of the community Bootblacks at the San Francisco Eagle. Through blacking, Douglas has been able to share his own story while helping to hold space for others to share theirs.

Douglas self-identifies as an Alpha slave, this has, helped him develop and maintain a focus on the bootblacking craft while furthering his love for boot and leather care. This focus on precision and detail fuels his own style of discovery, born of teaching moments with his mentor and fellow Bootblacks. One of those discoveries was "Bootblack Alchemy," a process of mixing products to test their results. This practice allows him to be flexible and open to sometimes unexpected results, fueling a response that is rooted in the presence of the moment and experience.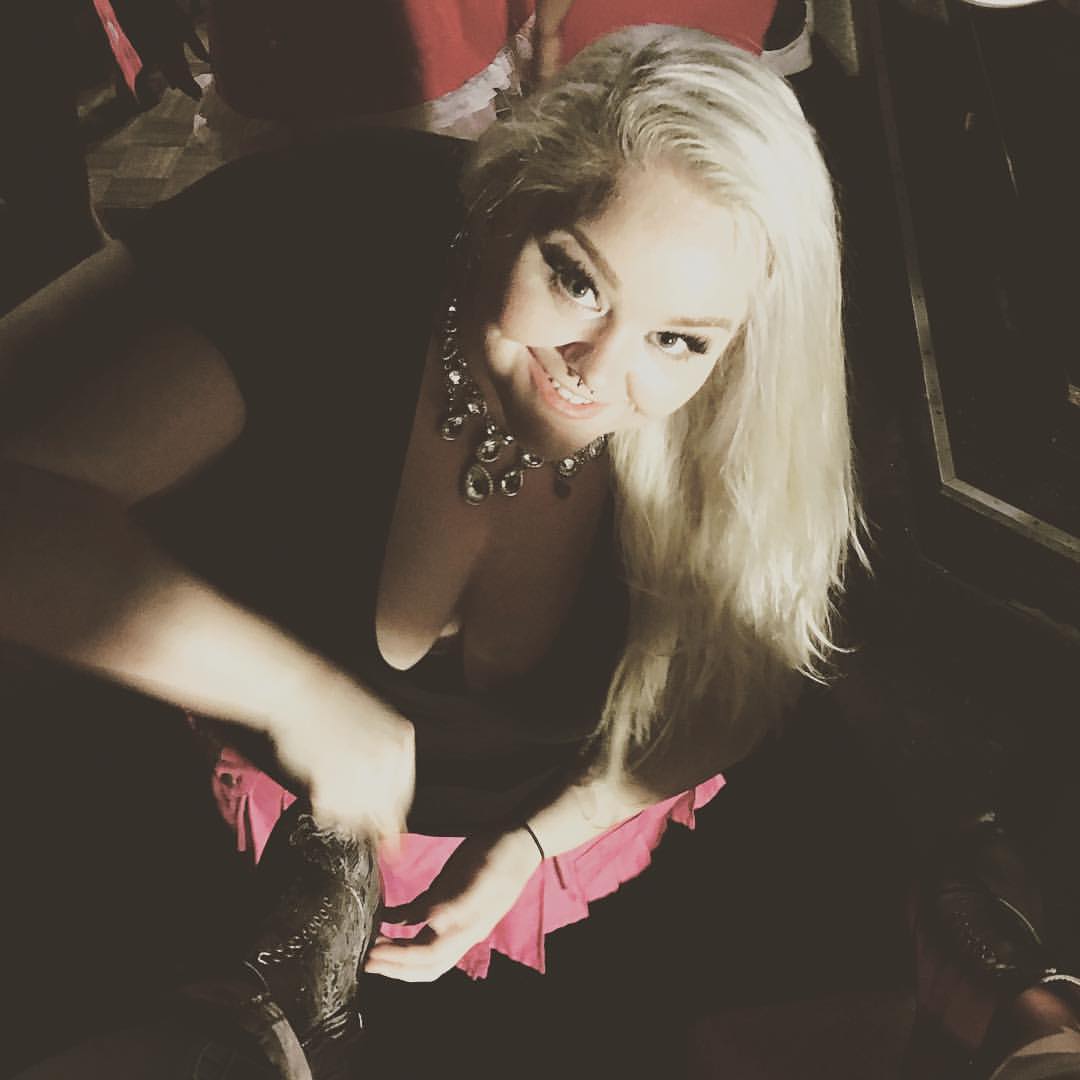 Vivian
Bootblack Chair 2

Vivian is a queer, Femme, poly, Bootblack from Oakland, CA. She is often seen bootblacking in rhinestones and pink and embraces being a high femme AND a bootblack. She has a passion for service and her community, and is the founder and producer of SF Bay Area Bootlab, a place for those who love bootblacking and those who want to learn to come together and share.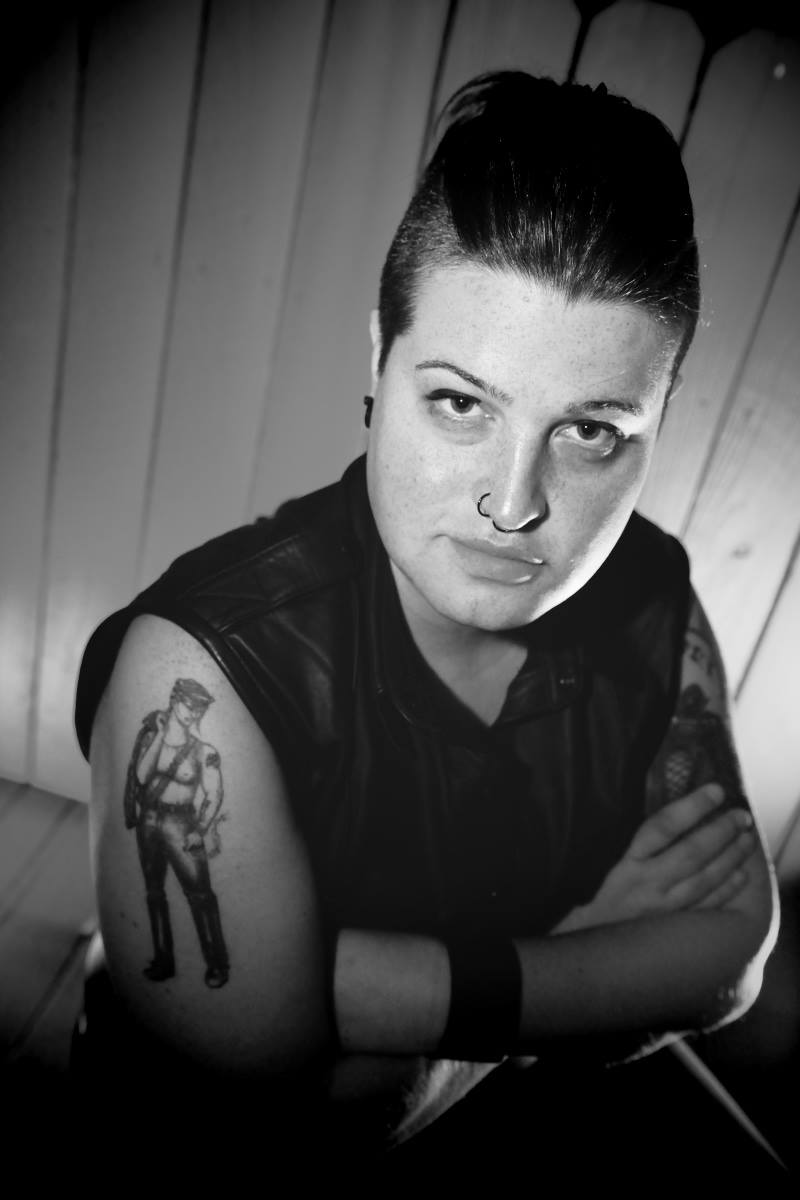 Teagan The Bootblack
Bootblack Coordinator
Teagan is a Bootblack based out of Oakland, CA. The first time she shined a pair of shoes, it was under her father's watchful eye as a child before church. However, these days her skills are being put to more ... salacious uses. Upon joining the leather community she soon discovered that taking care of leather was a 'thing.' She began to hone her craft starting by caring for the leathers of her close friends and lovers in 2013 and then decided to undertake more formal mentorship in early 2015. She identifies as a spiritual bootblack. She views herself as a healer, seeking to purify both the leather and it's owner during their time in her stand.
She enjoys serving her community as both a skilled bootblack, organizer, and volunteer. She's worked at major events including International Ms Leather, Southwest Leather Conference, WILL, GLLA, Leather HEAT, Dore Alley, and The Folsom Street Fair. She's also served as a coordinator for bootblacks at Folsom Street Fair and both Mr San Francisco Leather and Ms San Francisco Leather. She is Southern California Bootblack 2016 and Southwest Bootblack 2017.
On Wednesdays she wears Wescos.